I admit that I saw this movie about a year ago before it was available in the Pacific and the United States. I was a big fan of Korean cinema before it became popular outside of Korea -- more than a decade ago. I loved this movie. Loved loved loved it. It was totally tragic in the Antigone/Agamemnon sense. The duty imposed by custom/tradition and the duty imposed by the heart.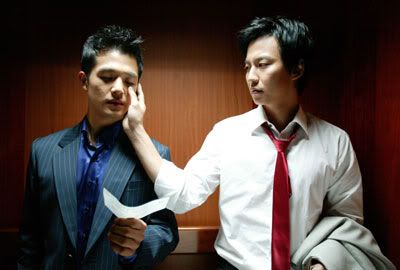 The story is not very complex -- sweet and simple. Su-min, the main character, is an art student who loses his factory job. He decides to work as a prostitute in an upscale gay "host" bar. At first, he resists the overtures of Jae-min, a young wealthy gay guy, but they eventually fall deeply in love. This is fine until Jae-min's family pressures him to get married. Antigone, gay Korean style.
It is a nuanced and well filmed piece. I recommend putting this on the list of to see movies. It is also available at the
Malaysian Filem Gay site
.