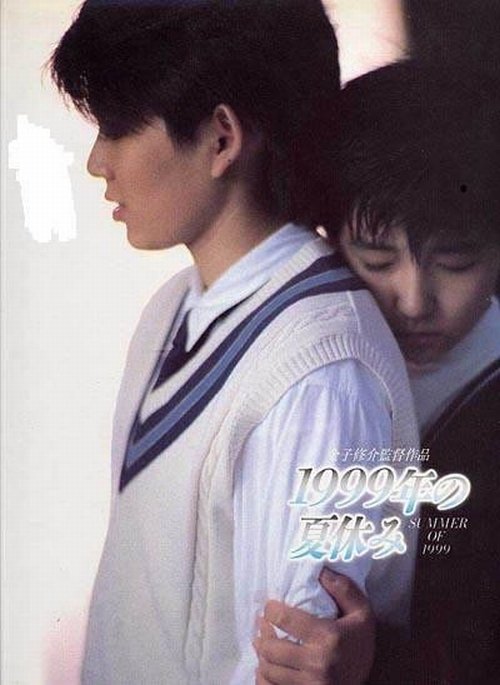 It has been at least since the summer of 1999 that I've seen this film but the Emo Blogger's Challenge reminded me of it and since it effected me so much I thought I'd write a review. This was one of the first foreign Asian gay movies I ever saw -- shared through an available copy on an original VHS.
In Romanji, 1999 Nen no natsu yasumi, here is a summary of this original emo tale:
Summer has come and most of the students in a Japanese boys' school have left -- that is except for three: seniors Kazuhiko and Naoto and junior Norio. They have no families or their families don't want them so they remain at this school alone. There is a depressed tension between them and we discover that months earlier, a class mate Yu has killed himself. Norio faults Kazuhiko for the death because Yu was in love with Kazuhiko but Yu's meek introversion prevented a meaningful relationship. Kazuhiko is mean to Norio because of his fault-finding. Nevertheless, the unconscious speaks and Kazuhiko suffers nightmares. This tension is amplified when a new student, Kaoru, arrives early for the fall and looks exactly Yu. In fact, the only difference other than name between the two seems to be that Kaoru is the cunning extroverted version of Yu.
A fascinating rumination on the nature of love and the shadow produced in 1988 envisioning a future that is now 15 years in the past.