I did not have any thought that this movie might have anything significant to say about life which is why I was surprised that I ended up giving it my undivided attention. The first couple of minutes had, what I thought, was a misplaced and gratuitous heterosex scene. However, as the scene neared its end, it became clear.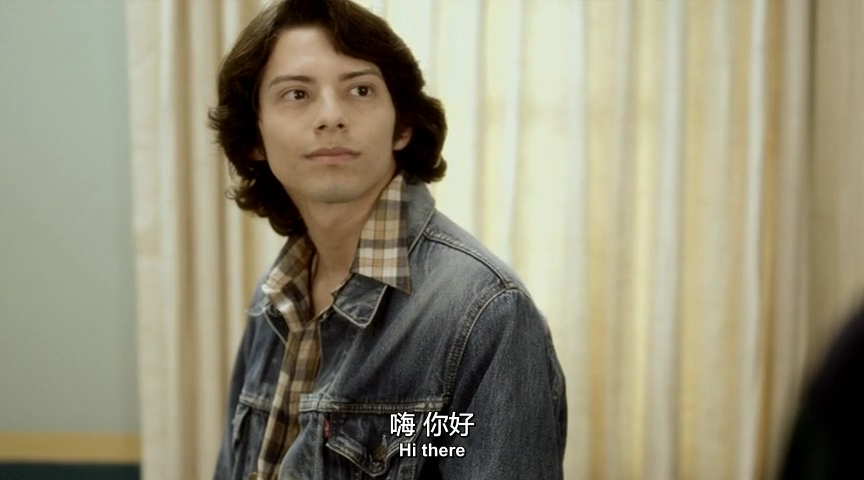 If I were to imagine Victor as a Mexican-American going to college in Texas in the early 1980s, the main character's main supporting actor, Cesar, would be that person -- at least in my imagination. Cesar is played by Derek Efrain Villanueva and well, just reminded me over and over again of Victor. You'll have to watch and be the judge of that.
Without dating myself, I can assure you that college in the 1980s was not how it is depicted in this movie. In fact, this movie seemed to have part-American Pie, part-Porky's with two teaspoons of gay for good measure. I think overall how it told the story was done well although at times I thought some of the dialogue may have been a little bit strained -- through no fault of the actors.
In fact, I enjoyed the fact that Dylan Vox was cast as the Southern straight womanizer who doesn't mind a little help from his best friend now and then. I've only seen Vox in a few roles and they were all so supergay, so it was nice to see him in a straight, dabbling with gay, but actually straight Southern role. Very funny. Although, if I were the director, I would have kept the shirts on for the "buddies jerking off together while watching straight porn" scenes.
This can be a good date movie although be alerted that it has indirect sex scenes throughout of the American Pie/Porky's variety.