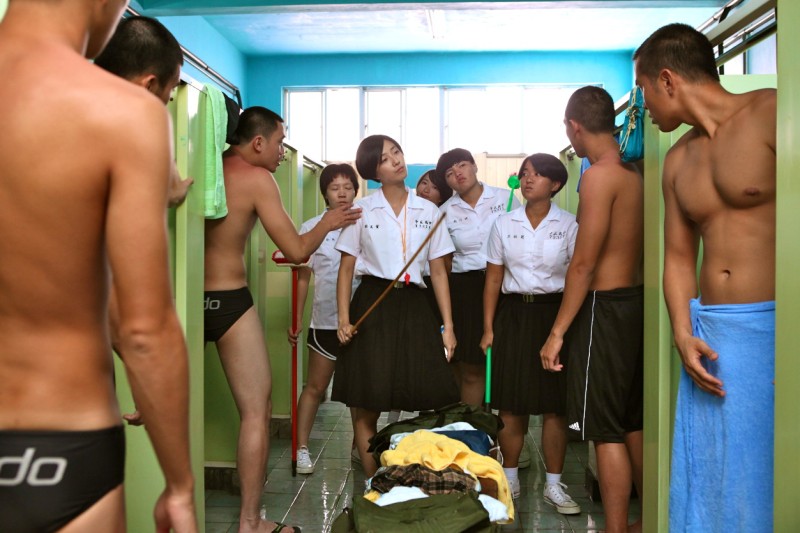 Mabel, Liam and Aaron all come from the same rural, provincial town in southern Taiwan. They lived in a tropical paradise among jasmine and camphor trees that is structured by martial law. Aaron is in love with Mabel. Mabel is in love with Liam. And well, if you can catch the southern Taiwanese drift, Liam is in love with Aaron. Liam plays best friend to Mabel who is frustrated by the implied rebuff and finally succumbs to Aaron's persistence.
Mabel, Aaron and Liam then move, along with Taiwan, into the 1980s and join the social revolution contesting martial law in Taiwan at their local provincial high school - grafitti, seditious poems and a flash protest during morning assembly.
In college, they continue the struggle in Taipei joining the Wild Lily Movement and as they move into their adult lives, the close bond is broken by the unspoken truths that have bound them together.
In the final part of the movie, we are taken closer to the present day where as adults with experience in life, the three come together again. Aaron has gone from revolutionary to son-in-law of the democratically elected premier. Mabel has gone from soul mate to the other woman in Aaron's life while Liam has become the other man to a guy he met during his military conscription.
From a technical perspective, problems begin to mount after the Wild Lily Student Movement part of the narrative, but I still enjoyed the movie nonetheless. I was troubled by the ending -- in a good way -- not sure if it was tragedy or final resolution.
In some ways, this fulfills my alternate fantasies of what Jules Bartolome in Dekada '70 would have done if he were gay or if Jun in Muli had a barkada in which he was in a love triangle.
Aaron is played by Rhydian Vaughan who reminded me of a cross between James Duvall -- in the Gregg Araki Trilogy -- and Tom Cruise. His acting was distracting and I never really decided if it was purposeful or not.